We have a number of rooms that are available to community groups (not individuals) whose activities are not contrary to our charitable objects as a church.
We have very limited availability for new long term bookings and are still recommending a reduced  maximum occupancy for all our rooms.
Please contact our office using the Contact Us form (click here) or by phone on 023 8039 9949, to discuss your requirements and check for availability. We ask for a donation based on an hourly rate to help cover our costs. We have 30 car parking spaces, though parking cannot be guaranteed. We operate a strict no smoking and no alcohol policy on the premises. See below for a site plan and click here to find us.
This hall can seat up to 100 when setup in theatre style. It has a small stage. Access to large kitchen and toilets. There is also a PA system and hearing loop.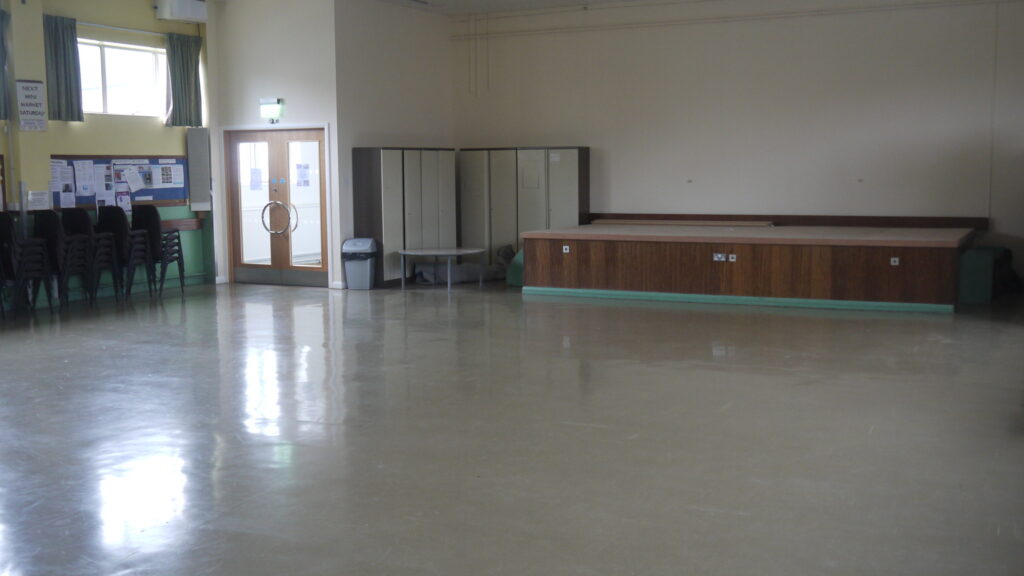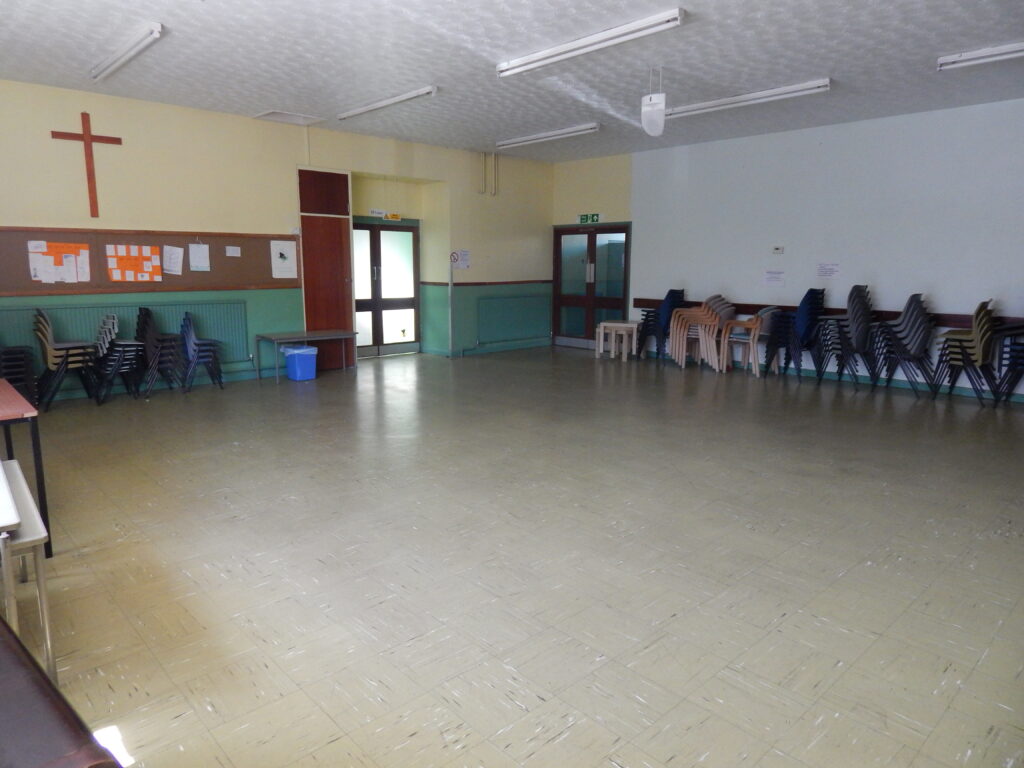 The Carey Hall can seat up to 50 in a theatre style. It has access to the large kitchen and toilets. It also contains a PA system and hearing loop.
This smaller room seats up to 30. It has access to small kitchen and toilets.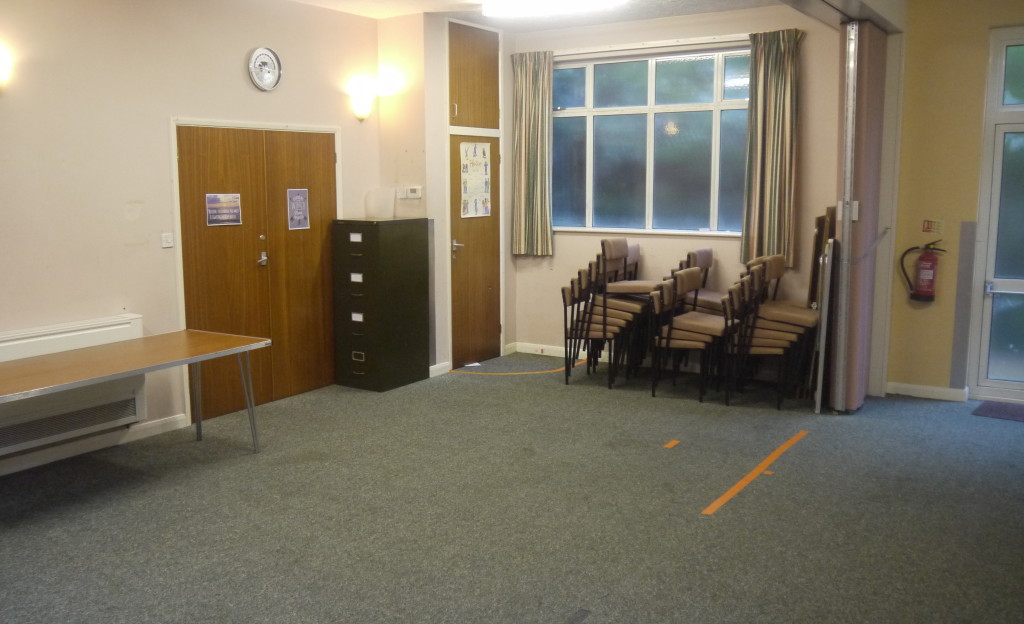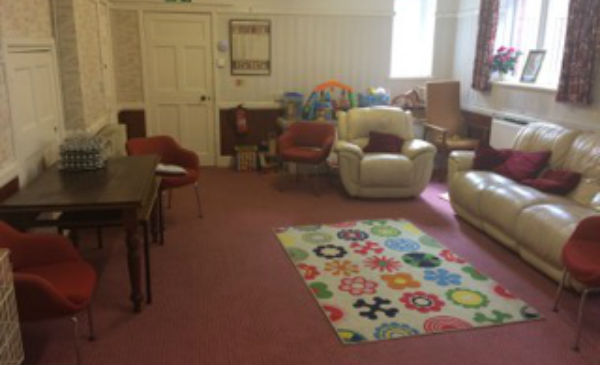 This space is suitable for informal groups of 10-15.
It has access to toilets and baby changing facilities.
Red Arrows indicate the entrances to the buildings.
Wheelchair access to the Main Church Building is now available via both The Link entrances as well as the rear doors.
There is access to the Spurgeon Hall is via the door from the car par.